COVID-19 MEASURES - Please note the following if visiting our office:
Appointments are required.
Only one customer is permitted to enter our premises at a time.
Facemasks are mandatory.
Use sanitation station on entrance.
Complete Covid 19 Checklist.
01352 836596
Urgent response 24/7 email
support@fhjcomputersupport.com
FHJ Computer Support is based in Mold. Its our business to help with your IT requirements, ensuring your systems run smoothly and helping you achieve your aims.

We have been trading for 5 years, providing a reliable service that helps avoid costly down time. Whether its for personal or business use, our range of services will cater for your needs at a very reasonable price. Our service is competitive, ranging from trouble-shooting basic computer issues, including laptop repairs, desktop computers repairs (including component replacement such as ram, hard drive and screens) virus removal and data recovery services. We install and support larger office systems, backed up with onsite IT support. Our enterprise support packages have been adopted by a number of local businesses, and we can recommend and install the correct solution for you.

Together with our bespoke software, hosting and website development Packages, we offer an integrated package, with everything in one place, keeping it simple.


Lease Line
Point to Point



Our
Services
Based in Mold we offer computer/laptop/server repair and maintenance services in North East Wales (including Flintshire, Denbighshire and Wrexham), Cheshire and the Wirral. Call us to discuss your needs and for a quick quote

See More

We offer a wide range of solutions when it comes to bespoke web and software applications. From the initial consultation to the final end-product, your project will be led by one of our specialist software developers. With the ever-growing monthly subscriptions for off-the-shelf software, we offer a competitive fixed-price for the entire development process.

See More

FHJ Computer Support has expertise in providing the right system that works for you. We can provide and install a new computer for you efficiently and at an affordable price. We supply both desktops, laptops and tablets with a very quick turnaround; from placing the initial order to installation. We also can install and migrate data from your old system to your new one at a competitive price.

See More

Your website is your shop window. We can build and maintain a fully responsive website which captures your target market. By use of Search Engine Optimisation, your website will obtain a high page ranking and attract relevant traffic needed to generate interest in your business. We will take you through every step of the process which includes hosting and domain registration.

See More

We can offer clients a range of cloud services.  These include hosted exchange, backup services and full implemtation of Office 365 services.  As a Microsoft Exchange solutions partner we can provide exchange mailboxes that provide 50 GB worth of storage per user.  We can also host basic mail accounts (POP3) and IMAP depending on your needs. all these services are compatible with the latest mobile devices (iOS, Andoid, Windows Mobile, Blackberry). Back-up solutions are also available for desktop computers, workstations  and servers..

See More

We have specialist skills in supporting businesses with their computer networking and server needs. Our work includes routing, server commissioning, administrating office networks, desktop installation and support.

See More
Latest
News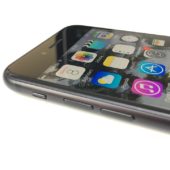 21st September 2017
Please be aware that the latest update/version of Apple's Operating system iOS 11 is currently causing problems with Office 365 Email services. The problem appears to specifically effect the native email application installed on all iPhones and iPads.  The latest version after the update fails to synchronise emails and does not function properly with 365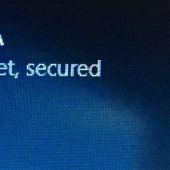 10th December 2016
We have received a number of calls from clients experiencing internet connection problems.  From what we are aware, it is linked only to the Windows 10 operating system.  We understand that Microsoft are aware of the issue and investigating.  Typical symptoms users have experienced are: When connected on WiFi users are notified with a yellow triangle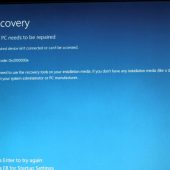 15th September 2016
Since the roll-out of Windows 10 many computer users have experienced difficulties.  Although the operating system is an excellent improvement over Windows 8, the upgrade has not been completely trouble free.  At the top of the list are the people who used the upgrade process; particularly from Windows 7 to Windows 10.  From experience, this upgrade path
Dr Peter Maddern - Speech Empowered Computing

I can highly recommend FHJ Computer Support if you have any computer problems. They upgraded the RAM memory in my Windows 7 laptop to 8Gb very efficiently. They established the part numbers needed and took time to source the best value memory and when the memory modules arrived he removed the old memory and replaced it with the new memory quickly and smoothly and even ran a tool to ensure that the new memory was working smoothly. FHJ also resurrected an old Windows XP PC that wouldn't boot up. He took the time to run several diagnostic tests to establish the cause (a faulty hard drive) and then installed a replacement budget hard drive and re-installed Windows XP, the necessary drivers and even installed some basic programmes such as Adobe Reader, Adobe Flash and Java. FHJ is now helping with a problem which has been driving me crazy for weeks, namely installing Windows 8 over Windows 7. FHJ Computer Support is very knowledgeable in this field and I have no hesitation in recommending them. They provide a fast efficient and affordable service. Dr Peter Maddern Speech Empowered Computing Gwernymynydd, Mold www.speechempoweredcomputing.co.uk

Mike Joy - Delyn Safety UK

We tasked FHJ with providing a on-line Booking and Payment system. Not only did they meet our specification they exceeded it. The system does not only do everything we asked but now attracts more traffic to our site Mike Joy - Managing Director Delyn Safety UK Ltd www.delynsafety.co.uk

Richard Minshull - Minshull Windows Ltd

FHJ Computer Support is a highly professional business, bringing an invaluable knowledge of IT industry to both domestic and commercial clients in Flintshire and surrounding areas. Faron puts you at easy with his easy manner and does not speak to you in technical jargon that I have come across before when dealing with other IT company's. Faron has undertaken work for Minshull Windows Ltd and I must comment that the level of services has been nothing less but first rate and professional. I have no hesitation in referring Faron to my friends, work colleagues, or customers knowing that they will receive a high class, affordable, professional service. Richard Minshull Director Minshull Windows Ltd www.chesterdoubleglazing.co.uk

Erica Wafford - Kaleidoscope Faces

Excellent service from start to finish. FHJ Computer Support restored a laptop which we thought had gone to laptop heaven, back to its former glory,  Excellent value for money and an efficient friendly service. Definitely recommend! Erica Wafford - Kaleidoscope Faces North Wales www.kaleidoscopefaces.co.uk

Ian Northcroft

Faron sorted out my old laptop, he cleaned it up updated windows and got it working like NEW!! Charges are really reasonable and it was a quick and pleasant service experiece. Highly reccomended to anyone with computer hassles!!

Danny

Faron Sorted out my Pc and it's working much faster now he was very knowledgeable and was very determined to solve the computer problem.Strongley recommend FHJ Computer Support to anyone. 5 stars ★★★★★ Danny & Becky Rhyl